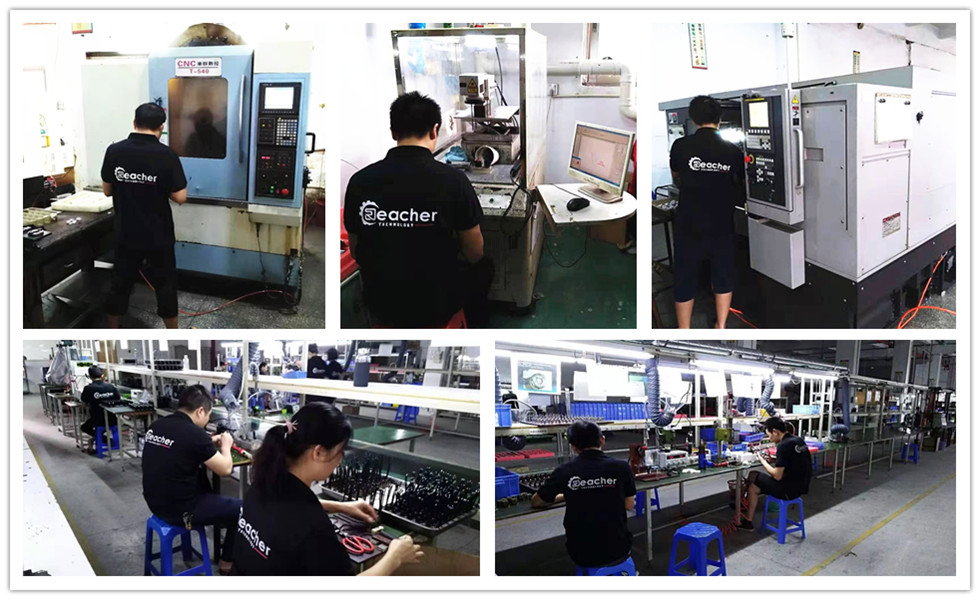 Reacher Tech has devoted more than 10 years to the designing, developing and manufacturing the high-tech electronic brushless power systems for RC modelers and Industry Application.
We possess our own intellectual property and powerful R&D, which makes us design and produce products to satisfy customers' needs (OEM customization service). All of our products have CE and ROHS international certification. We're looking forward to cooperating with global distributors of RC power systems (RC Brushless Motor, Industry brushless motor, E-Foil and Marine application brushless DC Motor. Aero ESC, Car ESC, Marine ESC, RC Servos)
Reacher Tech consists of 3 departments as following at present:
--Brushless DC Motor and RC Servo Department. Including R&D and manufacture.
--Brushless ESC ( Electronic Speed Controller) Department.Including R&D and manufacture.
--Buyers Office (Searching relative products for clients, like RC Charger, Propeller etc.. Whatever clients who want us to do the search and do the drop shipping, we are pleasure to do this service for you)
For the purpose of following the latest development of science & technology closely, we are dedicating to enhancing the product details and making continuous improvements in pursuit of the product perfection. Meanwhile, the products with high quality and stability together with professional services will be offered to the customers all the time.